Message from Director General (Additional Charge)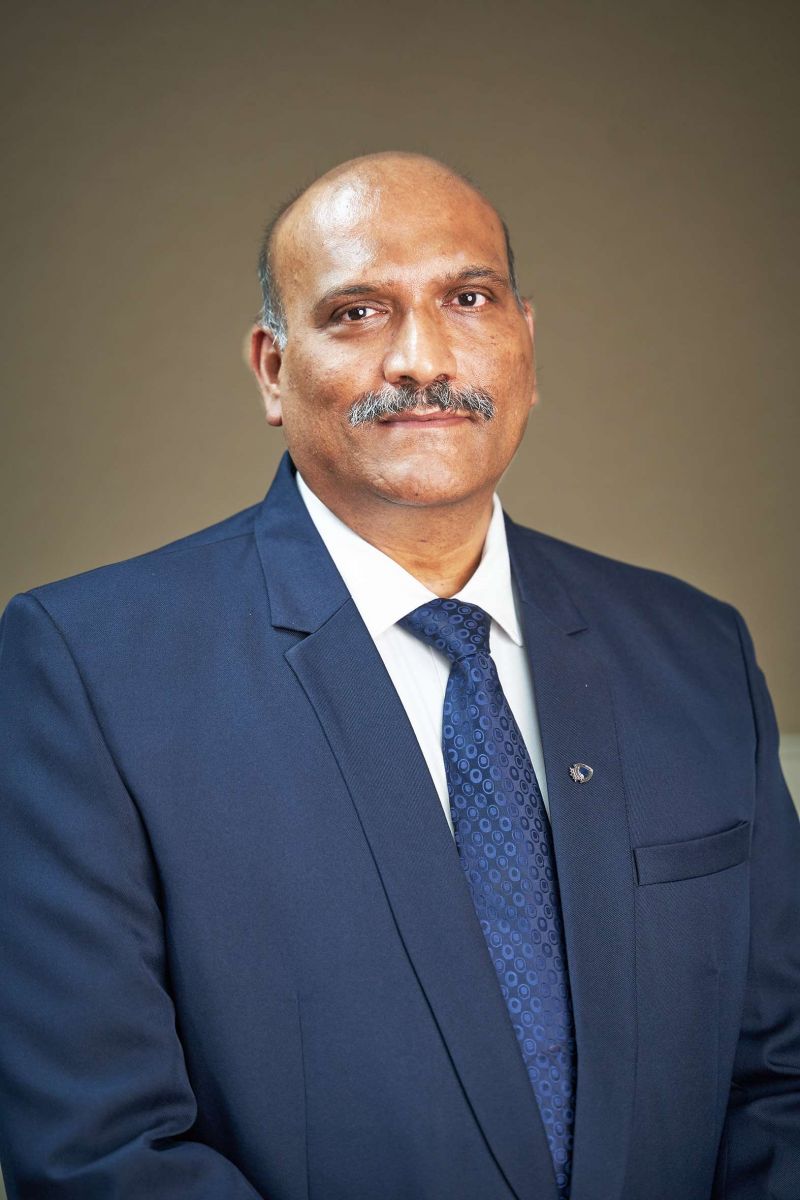 Centre for Materials for Electronics Technology (C-MET) presents a bird-eye view of its activities. C-MET has been established in 1991 under the aegis of the Department of Electronics (DoE), Government of India. C-MET, a scientific society functions under the administrative control of Ministry of Electronics and Information Technology (MeitY), Government of India. C-MET known for its cutting-edge R&D knowledgebase in diverse S&T areas and it is a contemporary R&D organization. Having a pan-India presence, CMET has a dynamic network of three national centres located at Pune, Hyderabad and Thrissur with 44 active scientists, 31 scientific & technical personnel along with several PhD scholars and Postdoctoral fellows.
The Vision of C-MET: C-MET will become a premier R&D organization known all over the world for its knowledge base, innovations and expertise in Electronic Materials.
The mission of C-MET: To develop a knowledge base in electronic materials and their processing technology for Indian industries and to become a source of critical electronic materials, know-how and services for the industry and other sectors of the economy.
In brief, C-MET is entrusted to focus on the development of electronic materials for various sectors of the economy. Through its three centres, C-MET concentrates in the areas of Integrated electronic Packaging, Nanomaterials, thick films and nano-composites, 2D materials and devices, Quantum materials, Quantum dots, ultra High Pure Materials and Compound Semi-conductors, Materials for renewable energy such as solar cells, fuel cells & hydrogen production and energy storage such as Li, Na-ion batteries, solid-state & flexible batteries. Additionally, C-MET is focussed on the activities, E-Waste management, Analytical services under NABL accredited Restriction of Hazardous Substances (RoHS) facility, sensors and actuators, flexible microwave substrates, aerogel and graphene-based supercapacitors. Plans are in advanced stages to develop areas like quantum materials, terahertz, plasmonic materials, 3D printing materials & devices for strategic and commercial applications.
C-MET, Pune has expertise in low temperature co-fired ceramic electronic packaging (LTCC) and Li/Na-ion/other rechargeable batteries with state-of-the-art facilities useful for the strategic sector & electronic industry. Additionally, they do have expertise on nanomaterials preparation at large scale, quantum dots, glasses, polymers along with the fabrication of the devices. C-MET Hyderabad has developed expertise in ultrahigh purity functional materials useful for the strategic sector and electronic industry and also in E-waste recycling at pilot scale. NTC thermistors of desired sizes for societal and electronics applications such as temperature sensors, breast cancer detection have been developed at Thrissur centre. This leads to the training of qualified and skilled manpower in niche areas of R&D to cater to the needs of the Indian Industry.
We have already created centres of excellence in Battery technology and E-waste. Centre of excellence in Additive manufacturing and biomedical technology is underway. These Centres of excellence are unique in the country w.r.t state-of-the-art facilities. Infrastructure specific to the process technology needs have been created in order to produce skilled scientific and industry-ready manpower in the country. Our research programmes span from basic R&D to applied research. We are confident and expect that many young researchers will join in our esteemed institute and opt for their stimulating career in nationally important indigenous programmes in the area of critical and new advanced electronic materials.
With Best Wishes
Shri. Magesh Ethirajan
Director General (Additional Charge)