Field Emission Transmission Electron Microscope (FETEM)
Equipment Details:
    Make   :  JEOL
    Model  :  2200FS
 
 
Equipment Photo: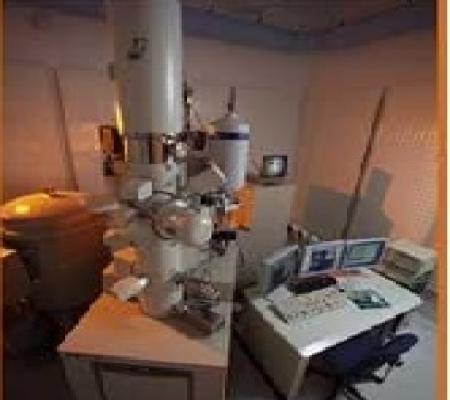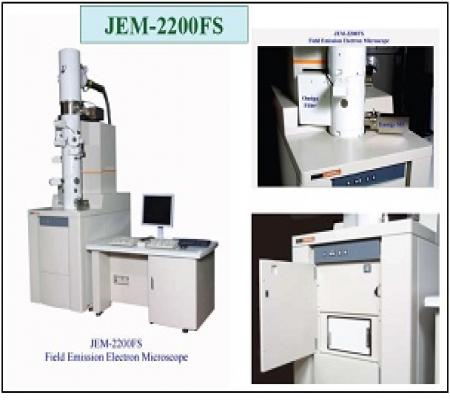 Applications:
Characterization of the good quality specimen on microscopy and spectroscopy aspects such as high resolution imaging (HRTEM), scanning transmission electron microscopy (STEM), selected area electron diffraction (SAED) and electron energy loss spectroscopy (EELS) can be performed.
Key Features:
Built-in energy filter
High contrast imaging
No darkroom required with LCD monitor
Extensive functions for image processing and computer analysis
Important Specifications:
| | |
| --- | --- |
| Point-image Resolution | 0.19nm (200kV) |
| Accelerating Voltage | up to 200kV |
| Magnification | x100-1,500,000 |
| Electron gun | ZrO/W (100) Schottky |
| Camera Length | 200-2,000mm |
| Spectrometer | In-column filter |
| Spot size | 0.2nm |
Contact Person:
I). Dr Sunit Rane (Instrument Incharge) Office No: 020-25989273
Email id : sunit@cmet.gov.in
Characterization Incharge, Office no 020-25989273
Working Principles:
FETEM combines a 200kV field emission gun (FEG) and in in-column energy filter (Omega Filter) to produce a high-end, optimally configured TEM for energy filtered imagery and chemical analysis of specimens.
This also utilizes a rotation-free image-forming optical system which not only facilitates acquisition of TEM images and diffraction patterns but also produces stable spectra data.
User Instructions:
(The samples need to be submitted on carbon coated Cu TEM grids)
Description of Work

a. Type of the Sample (Physical)*

b. Chemical Type

c. Magnetic

d. Analysis possible

 

Powder only

Oxide / Polymer / Composite / Glass / Metal Alloy

Yes / No.   (Magnetic sample analysis is not possible currently)

TEM / EDS / SAED / EELS / STEM